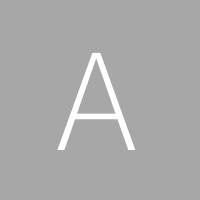 Education
Bachelors Mechanical Engineering University of Central Florida 2022

Experience
Wells Fargo
| Teller
01 Oct 2016 - 25 May 2018
Fredericksburg. Virginia
My responsibilities were to assist customers with a variety of financial transactions ranging from withdrawals and deposits to cashier's checks and foreign wire transfers. Securely handle of cash, keys, and information. And to occasionally translate for Chinese-speaking customers meeting with financial advisors or bankers.
University of Central Florida
| Technology Specialist
06 Jun 2018 - Present
Orlando, Florida
I provide front-line technology support to students and faculty. Troubleshoot software, hardware, and network issues on student/faculty devices as well as UCF-owned devices in computer labs. I also provide over-the-phone technology support to staff and students during downtime. During the Covid-19 lockdown, I helped students remotely over livechat and phone to help smoothly transition our campus to online-learning and reduce service desk wait-times.
Activities & Interests
My interests are: 3D Printing, CAD, CAM, CAE, Solidworks, AutoCAD, Fusion360, special effects, generative design, topology optimization, clever engineering design and language learning.