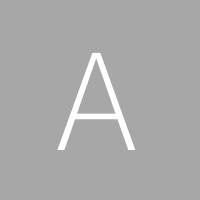 Education
Bachelors Bioengineering Johns Hopkins University 2017
Lynbrook High School 2017 Bachelors Statistics
Experience
Caltech
| Summer Undergraduate Intern
01 Jun 2014 - 01 Aug 2014
I work on building nano-scale scaffolds for osteoblast growth.
UCSF
| Summer Research Intern
01 Jun 2012 - 01 Aug 2012
Worked with Professor Peter Elias at the SFVAMC on project involving atopic dermatitis
Johns Hopkins School of Medicine
| Undergraduate Researcher
01 Jan 2014 - Present
I develop and determine the efficacy of antimicrobial coatings implant coatings to promote protection against S. aureus infections in a mouse model of prosthetic joint infection, utilizing in vivo whole animal bioluminescence and fluorescence imaging techniques.
Stanford University
| Independent Research
01 Feb 2011 - 01 Mar 2012
Worked on polystyrene bioremediation project in the Contag Lab.
Activities & Interests
Research, Algorithms, Biotechnology, Medicine, Debate