How can we rapidly move liquid against gravity in a cost-effective manner?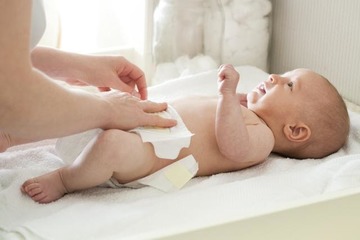 When consumers purchase our personal care products, such as disposable diapers or adult incontinence products, they have specific needs that must absolutely be met. These products need to effectively manage bodily fluids in a form that is:
• Cost effective
• Discrete enough to preserve dignity
• Safe
• Comfortable to wear for extended periods of time and varying levels of activity.
At Kimberly-Clark, our brands like Cottonelle, Depend, Huggies, Kleenex, Kotex, Pull-Ups, and Scott, use several different materials to construct the absorbent system within our products, including melt-spun, wet-laid tissue, bonded air-laid mixtures of natural and synthetic fibers, bonded carded webs, and granulated superabsorbent polymers. 
However, the materials we use have a trade-off between permeability and capillarity. Some materials have high permeability to allow large amounts of liquid to penetrate, but can't move that liquid against gravity. Other materials have high capillarity, able to move liquids against gravity, but not able to absorb much volume. Our goal is to achieve the ability to move large volumes (up to 100ml) of liquid against gravity (height of 15cm) quickly (within 15 seconds). This would allow for full utilization, prevent saturation, and improve wet fit. 
Deliverables
Provide your cost-effective solution that can be used to rapidly move liquid against gravity with proposed targets of moving 100ml at a height of 15cm within 15 seconds. Specifically:
1. Explain your proposal, including details for materials, structure, and design.
2. What is the scientific basis for your technology?
3. Include a visual to illustrate your idea. PowerPoint slides are encouraged.
Suggested approaches for your focus include:
• Material pore size and wettability gradients
• Responsive materials and smart materials that change, form, or react to pressure, moisture, heat, pH, etc.
• Integrated material combinations
• Post-processing steps and treatments
Your solution should not be cost-prohibitive to the customer. Solutions can be entirely disposable, as the product is now, or part-disposable and part-durable.
Submissions will be graded on the following criteria:
Meets Deliverables
Creativity
Clarity
Reward Tiers
Top 10%
will share $1,000
Actual individual rewards will be based on the total number of eligible solutions.
Leaderboard
$166.70

Stephen Ahwin

Rowan University

$166.70

Eric Kinn

Purdue University

$166.70

Yevgeniy Parfilko

Rochester Institute of Technology

$166.70

Arefeh Sherafati

Washington University in St. Louis

$166.70

Matthew Gaiser

Queen's University

$166.70

Johnson Nguyen

Langara College

$57.10

Katarzyna Clarke

Georgetown University

$57.10

Jesse Lu

University of California at San Diego

$57.10

Archit Nandi

University of Florida

$57.10

Jumaa Alnaas

Almergib University, Libya

$57.10

Seth Leavitt

Utah Valley University

$57.10

Nandan Kumar

IIEST

$57.10

Samantha Thompson

Brock University

$15.40

Ryan Murphy

Purdue University

$15.40

Tarun Jha

University of Florida

$15.40

Mohamed Elshahidi

Mansoura Faculty of Medicine

$15.40

Patrick Frank

Harford Community College

$15.40

Stephanus Justin Huang

St. Laurence High School Jakarta

$15.40

Logan Carter

Penn Foster

$15.40

Ajay Sharma

JAMK University of Applied Science,Finland

$15.40

Nikhil Patil

McMaster University

$15.40

Vijay Kumar

University of hyderabad

$15.40

George Kiprono Tonuy

JKUAT

$15.40

sreedhar naik karamthot

National Institute of Technology Trichy

$15.40

Sanjay Chotu

University of Hyderabad

$15.40

Vivek Patil
Submission questions