Can your app design make creating and updating contracts easier?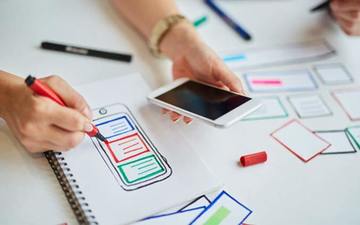 Creating and modifying business contracts is often a long and drawn out process for both parties.  Consider some of the main areas in which it is currently inefficient: 

Creating Contracts: Negotiations between the buyer and the seller are often done through email which slows down communication and makes it difficult to view and edit contract changes. 
Collaborating on Contracts: The individual writing the contract needs internal approval before making changes to it, resulting in a less efficient negotiation process.
Modifying Contracts: Even after the contract is created and signed, it may still need some modifications. For example, a worker may find a flaw in an existing contract.  The worker may not have a good channel to report the flaw, and even if they do, the process for modification is often as cumbersome as the negotiation process. 
Our challenge is to design a digital app that will improve the current process by allowing for the simple creation, collaboration, and modification of contracts. 
Deliverables
Your task is to design a digital app that will improve the process of creating, collaborating, and modifying contracts.  We don't expect a fully built out app, but rather creative visuals/ideas for how a digital app would work.  
Your app design should include the following:
Mock-ups, sketches, etc. of visual screens
Ability to create an agreement with at least three separate parts to the agreement (ie: price, delivery, insurance requirements)
Channels for streamlined approval of contracts
Channels for communicating flaws in the contract
An easy way to make changes to a contract via the app
Criteria:
Our ideal app will be very intuitive to use!  The key idea is to make all parts of the contract process easier for those involved.
Submissions will be graded on the following criteria:
Meets Deliverables
Creativity
Clarity
Reward Tiers
8 Winners
will receive $200 each
Leaderboard
Submission questions