African American Females: Will you take our dry shampoo challenge for $30?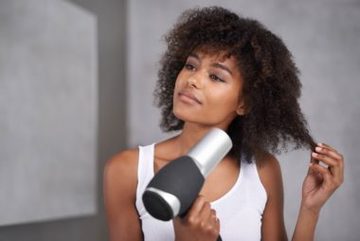 We have a fun two-part challenge specifically intended for African American females! This challenge will work differently than our typical challenges, so please carefully review the rules below:
Challenge Rules for Parts 1 and 2: 
You must be an African American female to be eligible to participate. You are required to submit a selfie as part of your submission, but your whole face does not have to be in it.
Part 1 consists of a brief survey.  Part 2 will include an activity involving the purchase and use of dry shampoo as well as several follow-up questions.  (Keep in mind most dry shampoos cost $4-$8, so the prize money will cover these costs.)
Prizes: 

Part 1: There are no prizes for Part 1.  This is considered a screener to be sure you are eligible for Part 2.
Part 2: $30 will be awarded to anyone who completes the activity and questions.

If you successfully complete Part 1, you will receive a separate email invitation to complete Part 2 and will then be awarded your $30 prize. 
Anyone who is eligible by completing Part 1 will receive exclusive access to Part 2. 
Deliverables
To qualify for Part 2 and the $30 prize, please complete the following:
Answer each of the survey questions below
Upload a selfie in the open text box (you can block out your face, but we at least need to see your hair)
We will notify you via MindSumo message and/or email if you are eligible for part 2 :)