Create new credit payment options for gas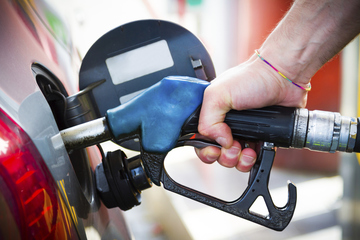 Our company, an industry-leading oil and gas corporation, is committed to meeting the needs of our customers. We are working to make purchasing gas and other items at our gas stations easier, faster, and better in every way. We're looking for your ideas (big and small) that would enhance the features and benefits for a payment method you can use at gas stations and make it your go-to payment method.
Think about ideas that would enhance your overall experience at gas stations and convenience stores, as well as ideas about benefits, services, or partnerships you would value outside of these locations.
Deliverables
Tell us what could make a certain payment method your first choice at gas stations – we want to know what would drive you to use it to pay for gas, convenience store items, and other purchases. Please answer the following questions in detail:
What new features, services, benefits, or rewards would you add to a payment method to increase the true "benefit" of using it at gas stations for gas and convenience store purchases? What would make a difference for you personally when at a gas station? (For the purpose of this question, please think beyond receiving cents off each gallon.)


What technology could an oil and gas company leverage to make paying for gas and convenience store purchases or managing these purchases an even better experience? How would it work? Think about benefits to managing your monthly bills, tracking expenditures, managing the care of your car, etc.


What features, services, partnerships, or rewards would you add to a payment method that would make it valuable to you for other, non-gas station related purchases (i.e., groceries, travel, restaurants, utilities)? For example, if could you receive a benefit for a travel-related purchase or have this payment method partner with a product or service, what could that look like? How would that work? Consider what you do in your day-to-day life and the purchases you make when answering this question.
PARTICIPATION CRITERIA: We want to hear from solvers who purchase gas for vehicles they or a family member own (not car sharing services like Zipcar).
Submissions will be graded on the following criteria:
Meets Deliverables
Creativity
Clarity
Reward Tiers
Top 10%
will share $1,000
Actual individual rewards will be based on the total number of eligible solutions.
Leaderboard