Can you propose a Red Bull action plan for positive social impact?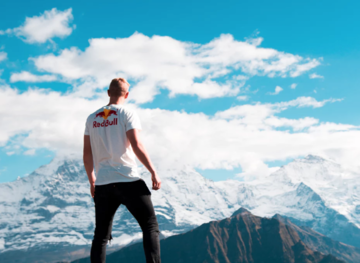 Please note: You must be over 18 years old to participate in this challenge.

As one of the most recognized and influential brands in the world, Red Bull consistently seeks out new ways to exemplify our mission, "Giving Wings to People and Ideas."  A prime example of one such initiative is the Red Bull Wings for Life Run which supports the Wings for Life Foundation (read more HERE!).  We have orchestrated this worldwide annual race since 2014 to help fund research for spinal cord injuries.  Today we want to give wings to YOUR ideas for how Red Bull can make a positive measurable impact on our world in a way that will resonate with Gen Z and Millennials.  

Deliverables
Red Bull's mission is to give wings to people and ideas.
What can be our initiative (with a tangible, measurable impact) to improve the world that represents our principles as a brand? Explain how Red Bull can credibly engage with a social issue that both fits with our brand DNA  and is meaningful for you. Your idea should have relevance in the US (please see Considerations section below).
In proposing your idea(s) for a new initiative, please answer the following: 
What issue would you address, and how? 


Who would be involved?
What resources would it require?
How long would it take?
Please remember to define and measure impact when articulating your plan.

How does your issue tie in with Red Bull's mission to "Give Wings to People and Ideas"?
How or why would Red Bull be credible in tackling this initiative?
Why is this initiative meaningful to you?
Why will this mission and its tie-in to our products be well-received by Gen Z and Millennial consumers?  
How does your action plan give visibility to the Red Bull brand and demonstrate its principles while appealing to Gen Z and Millennials?
Considerations:

It's OK if your idea only impacts a specific community of people, whether it be related to sports, music, art, culture, etc. 
Ideas which have a global scale are permissible, but please avoid ideas which only impact countries overseas (i.e. ideas should have relevance in the US)
Submissions will be graded on the following criteria:
Quality of idea(s)
Creativity
Clarity/Articulation
Size of Impact
Alignment with Red Bull Brand
Reward Tiers
Top 10%
will share $1,000
Actual individual rewards will be based on the total number of eligible solutions.
Leaderboard