Help make interactions between friends more personal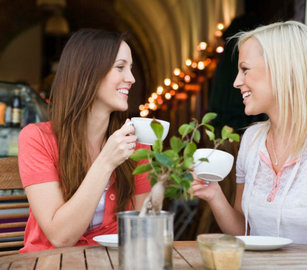 The lives of young professionals are marked by many changes. Some of these include adjusting to life after college, managing a new work schedule, often times moving to a new city, and figuring out the best way to interact and connect with friends in this new phase of life.
For young women in their early 20s especially, we've found that they're seeking quality face-to-face experiences with their friends that are positive and personal. Instead of socializing through big parties and gatherings, it becomes more important to develop the habit of getting together with true close friends. We believe there is great potential for beverages to help facilitate these one-on-one interactions.