How would you improve investment reporting for our Private Banking clients?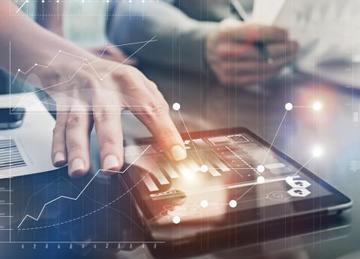 NOTE: We are giving a grand prize of $500 in each of the three focus categories and 10 honorable mentions of $50 across the three categories.  You may submit up to three times, once for each category.

We're a financial institution that has a great reputation for managing and advising on investments for private banking clients who have at least $1 million in invested assets. These clients vary greatly, with some that just want us to manage their portfolio and others who are highly-engaged, experienced investors. The majority of these clients are at least 50 years old, and they are typically happy with their non-digital relationship with our financial advisors.
We want your help improving three key elements of our client experience. Currently, our clients receive a static investments report as a PDF by email each month, which is not up to our industry's digital standards. We want to improve the way we communicate investment progress and performance to make it more accessible, understandable, and personalized. The ideal solution will function as a conversation tool between client and advisor, sparking discussion in both in-person meetings and via digital channels.
We are not looking for a new trading platform, but new, innovative ways of communicating and reporting investment data between advisors and their private banking clients, further enhancing their relationships.

We've provided some potential starting points for each key area below, but do not hesitate to think outside the box!

Deliverables
Select one of the following focus areas and provide complete, detailed answers to the corresponding questions.
Relationships - How do we create a reporting experience for investors that can enhance understanding and improve an already strong in-person relationship between client and financial advisor?

How can this new solution (digital and/or physical) add to the quality of the in-person meetings clients have with advisors?
How can this new solution give clients the ability to talk and collaborate with advisors?
How can we provide a better experience of talking to a financial advisor when non face-to-face?
How can this new solution enhance clients understanding of the report in order to prepare clients and financial advisors to have more effective meetings?

One potential starting point: Digital collaboration tools like this.




Risk and Forecasting - How can we best provide and explain these topics to the client?

How should financial institutions communicate how they calculate portfolio risk and forecasting? How might this differ based on the experience and involvement of the client?
How does your idea help to facilitate better discussions about risk and forecasting between advisor and client?
How can we help the client understand these topics on their own?

Potential starting points: Gamification and simulation.




Personalization - We want the reporting experience to be tailored to each client's investment behaviors and preferences.

Some clients want financial advisors to fully manage their portfolio, while others want to invest everything themselves and some want a mix of both. How can our reporting change based on the client's involvement?
How can we build a personalized experience without building custom solutions for every client?
How will the client easily set up, view, and choose their personalization preferences?
How do we provide clients with customization choices without flooding them with too many options?
How can our report encourage clients to dive deeper into the various parts of their report?

Potential starting point: How can AI/machine learning facilitate an innovative ongoing experience?
You may submit 3 times, once for each key focus area.
Submissions will be graded on the following criteria:
Meets Deliverables
Creativity
Clarity
You can submit up to 3 times for this challenge.
Reward Tiers
3 Winners
will receive $500 each
10 Honorable Mentions
will receive $50 each
Leaderboard
Submission questions