Customize a droid with Fusion 360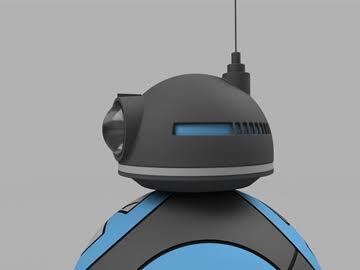 As we move into the future, it's important that product development tools move along with us. Fusion 360 is Autodesk's integrated platform for taking a product through it's initial design, simulating its use, and preparing it for manufacturing. It brings all of these steps together on one cloud-based platform for teams to collaborate like never before.
Our goal is for as many students as possible to try Fusion 360, so whether you're a CAD software veteran or this is your very first time creating a 3D model, we'd love to see your work! Fusion 360 is free for students and available on Mac or PC - so download it now and start designing today.
Deliverables
Use Fusion 360 to customize a droid head: