Can you create a marketing plan for Listerine Floss?
Your dentist has been telling you for years: "You need to be flossing!" Not only does flossing remove plaque and maintain healthy gums, Listerine Floss comes in a variety of fresh flavors with added oral care benefits!  
We are interested in YOUR ideas to get more consumers to purchase Listerine Floss for the first time and incorporate it into their daily oral care routine. What creative ways would you promote Listerine Floss?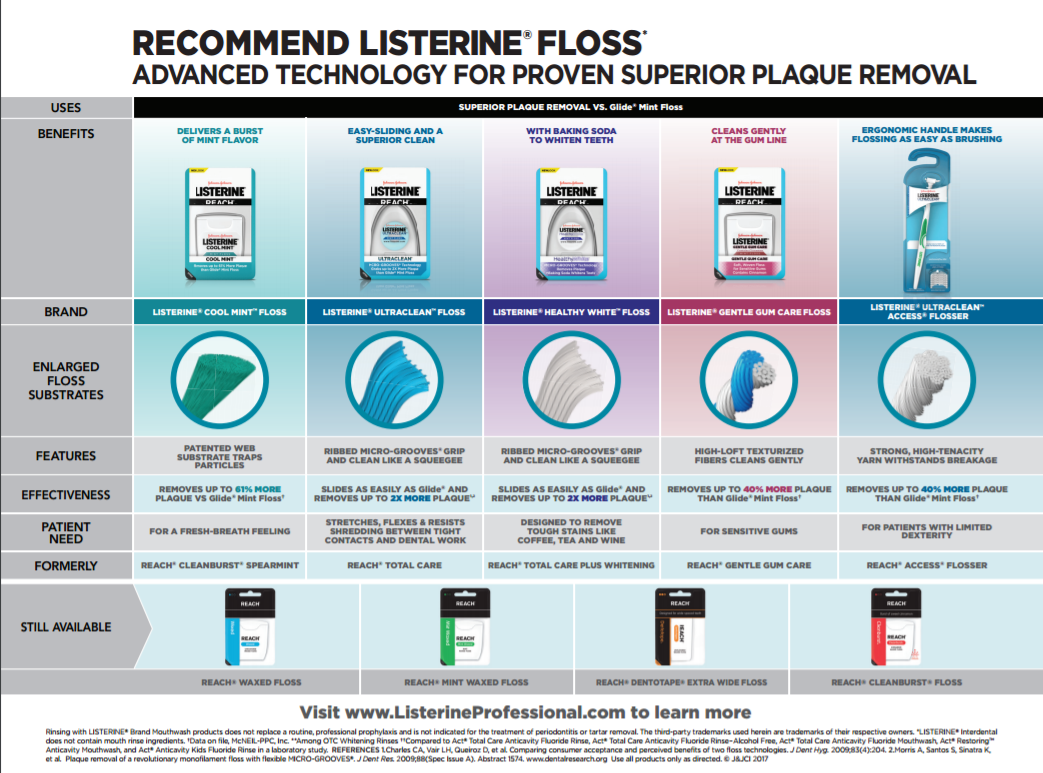 Deliverables
Propose a comprehensive marketing plan to inspire consumers to purchase their first Listerine Floss product.
Please address the following questions in your proposal:
1. How does your plan work?
-What conventional or unconventional marketing tactics would you use?
2. When and where will your plan happen?
 -What are some key moments you would focus on to reach potential buyers who would be willing to change their spending habits and buy Listerine Floss?
-What messaging would you use in these moments?
3. Who does your strategy target?
-Which consumer group(s) would you focus on to get different people using Floss?
-Why would it appeal to this demographic?
4. Do you Floss?
-If so, how often do you Floss?
-Do you buy Listerine products?
Submissions will be graded on the following criteria:
Meets Deliverables
Creativity
Clarity
Additional Materials:
Reward Tiers
Top 10%
will share $1,000
Actual individual rewards will be based on the total number of eligible solutions.
Leaderboard