How can a user interface learn from and adapt to user behavior?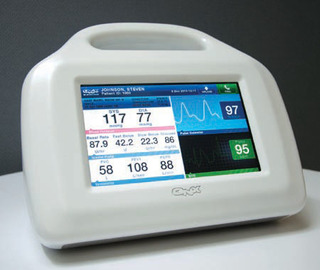 Consumer devices are getting more sophisticated, but they simultaneously demand less skill and technical knowledge to operate. We want to design a user interface for a medical diagnostic analyzer which learns and adapts from user behaviors and use patterns.
This analyzer will be used in critical care settings in hospitals. How could it provide guidance and interpretation of the test results in a way that improves productivity and outcomes?
Deliverables
Imagine a nurse take a sample of blood or bodily fluid from a patient and inserts the sample into the analyzer, which then runs a test, which returns results in less than two minutes. Speed is crucial in this scenario. Answer the following questions: