Can you craft the perfect Millennial banking experience?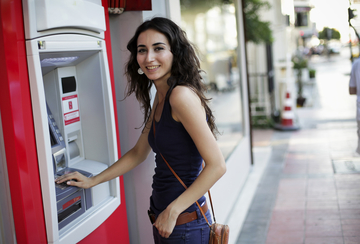 Catering to Millennial customers is a key to the future health of any banking institution. Many have focused on these consumers as individuals in the marketplace, but there are actually two different avenues by which Millennials are coming to banking: traditionally as individuals, and more and more, as employees who are encountering banks through employer-sponsored programs.
We want you to put yourself in each situation. Help us better understand how to meet the needs of these Millennial customers!
Deliverables
Answer each of the following scenarios in separate paragraphs:
Imagine you have been hired by a bank. You are responsible for creating new banking products and services for other employees, specifically for younger generations. What products and services would you create? Describe them in detail, and explain why they would appeal to Millennials.
Now imagine you have been hired by a company. This company offers its employees the chance to meet with a banking professional to help you manage your financial needs. What would you like them to help you with? What products and services would you expect or want? Describe your answer in detail, and explain why your proposed programs would appeal to Millennial needs.
Submissions will be graded on the following criteria:
Meets Deliverables
Creativity
Clarity
Reward Tiers
Top 10%
will share $1,000
Actual individual rewards will be based on the total number of eligible solutions.
Leaderboard
$66.70

Josh Lyman

University of Oregon

$66.70

Junwei Tan

University of Minnesota

$66.70

Mike Wetherton

Indiana University

$66.70

Hoshedar Bamji

Northeastern University

$66.70

Yingyi Liang

Purdue University

$66.70

Kiersten Wilde

University of Michigan

$66.70

Samantha Thompson

Brock University

$66.70

Rajitha Surangi

JSS University

$66.70

Madiha Noor

NUST Business School

$66.70

Paula Judkowiak

Baruch College

$66.70

Hare Narayan

Ohio State University

$66.70

Emily Rose

University of Illinois

$66.70

Dr. Janelle Christine Simmons

Liberty University

$66.70

Parvathi Madhu

Indian Institute of Technology - Madras

$66.70

Daniel Martinez

University of Hawaii

$19.00

Emily Huffman

Georgia Sate University

$19.00

April Waits

University of Central Florida

$19.00

Jerry Zhang

$19.00

Madison Pflueger

University of Central Florida

$19.00

Rishav Bose

Christ University

$19.00

Nikhil Patil

McMaster University

$19.00

Maxfield Green

University of Vermont

$19.00

Maria Strigoun

British Columbia Institute of Technology

$19.00

Ajay Sharma

JAMK University of Applied Science,Finland

$19.00

Olivia Lewis

University of Virginia

$19.00

Victoria Botelho

Loyalist College

$19.00

Sumana Mahata

UCSD

$19.00

Sophia T

McMaster University

$19.00

Mitchell Woolley

Central Michigan University

$19.00

Beverly Howard

University of Central Florida

$19.00

Alex Aguilar

University of Central Florida

$19.00

Ryan Norris

McMaster University

$19.00

Olivia Smith

University of Central Florida

$19.00

Dyllan Hancott

Yorkville University

$19.00

Shivani Tomar

H N B garhwal

$19.00