How would you improve the Orbitz rewards program?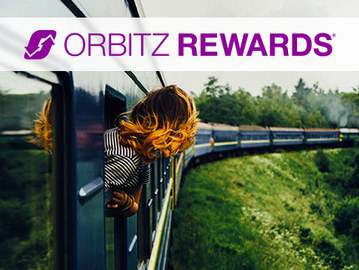 NOTE: 8 winners will receive a top prize of $50 each and 20 honorable mentions will receive $20 each.

We have a community of top customers who regularly use Orbitz to book their travels. These power users understand our rewards program, but we've had less success getting the majority of users to follow suit. Awareness about Orbitz Rewards is low, and the multi-tiered benefit system causes confusion.
We want your help understanding how we should retool our rewards program. Our improved program needs to be clearer and more attractive to all users. However, this is about more than monetary rewards; it's about making users feel dedicated, loyal, and recognized for everything they add to the Orbitz brand.
Deliverables
Help us improve the Orbitz Rewards program. Specifically, answer the following questions in detail:
What kinds of rewards and benefits would users receive under your new loyalty program? Why do these meet our goals?
How would you make our program more straightforward and easy to use? What will the user experience be like? Walk us through the user process, from signup to redeeming rewards.
Which loyalty programs stand out to you as the ideal rewards programs? What makes them successful at making members loyal and emotionally dedicated? How could we apply their best traits to your new Orbitz rewards program?
AVOID: We know that more competitive deals and rates are attractive. Please don't spend time discussing those. Think about what unique forms of rewards would make the program more attractive. Additionally, avoid all things related to flights. Orbitz hotel, car, cruise, and activity bookings are all open for your consideration.
See the attached PDF for key examples of issues we would like to solve in the Orbitz Rewards program.

Submissions will be graded on the following criteria:
Meets Deliverables
Creativity
Clarity
Additional Materials:
Reward Tiers
8 Winners
will receive $50 each
20 Honorable Mentions
will receive $20 each
Leaderboard
Submission questions