Demonstrate our protein-powering hair care product without animation or CGI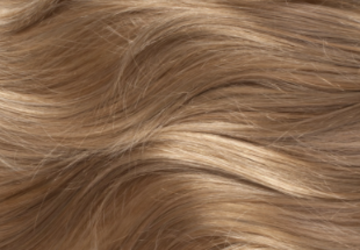 A new hair care technology is available that is proven to penetrate a hair fiber and make the protein inside more resilient and more resistant to damage. Take a look at this image showing the interior of a strand of hair to learn more. This is a great step for making hair stronger and healthier, but unfortunately this benefit isn't directly visible on the outside of hair.
We want to make sure that consumers are able to fully understand this benefit, and use it to advertise as to why our product is the best for their hair's health. However do not want to use CGI or animation, which means it will be difficult to fully explain how this benefit works. How can we show consumers the benefit of our penetrative protein resilience technology using analogies, metaphors or visual demonstration?