Phase 2: Develop prototype of your solution for clean, sustainable, and accessible energy
Welcome to Phase 2 of the Siemens Energy Clean Energy Competition! Congratulations for making it this far and being chosen for this special part of the competition! During Phase 2, you will build upon your idea by developing a conceptual prototype with the support of a Siemens Energy mentor. You will have the opportunity to showcase your innovative skills and capabilities as well as the potential to win an additional prize!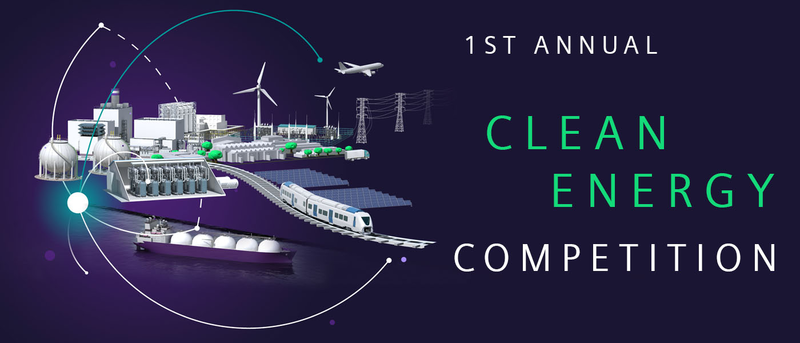 Competition Structure:
Finalists invited to Phase 2 will work on developing a prototype of their original idea and will be assigned a mentor from Siemens Energy to provide guidance during the prototype development between June 28th and July 30th.


Prototypes can be built or presented via software e.g. 3D working model, application, etc. Finalists will be invited to present their prototype in a conference call with our judging panel between August 2nd and August 6th. Three winners will be selected based on published judging rubric and will receive an additional award of $1,530 USD each! (Winners to be announced in August 2021).
NOTE: Additional funding for Prototype development may be provided depending on the project. Further, finalists may also obtain remote access to use our 3D Printer and Waterjet Cutter in our Innovation Center in Orlando, Florida, USA. We will provide more information on this in the coming days. 
In the meantime, it would be helpful if you prepare a proposal with your Siemens Energy mentor on whether you need additional funding, how much, and whether you could make use of our equipment mentioned above, in a one-pager overview.
 
Key Dates:
Prototype Development: June 28th – July 30th
Prototype Presentation: August 2nd – August 6th
 
Eligibility:
Phase 2 is only open to selected finalists of the Phase 1 competition.
Individual contestants are encouraged, however teams of up to three people are allowed to participate via one submission. The disbursement of prize money must be managed by the team; Siemens Energy and MindSumo will not manage disbursements for teams
Deliverables
Develop a prototype for your unique solution that solves a problem related to clean, sustainable, and accessible energy. Specifically, address the following which need to be submitted into the MindSumo platform by the July 30th deadline:
1) Final submittal / report detailing the engineering process supporting the development of your prototype explaining how your solution addresses the problem of clean, sustainable and accessible energy. (max 5 pages)
2) A PowerPoint presentation providing an overview of your working prototype. (max 5 content slides). 
3) A video demonstration of your working prototype (whether it is a physical prototype or software model). The video should be a maximum of 5 minutes and should explain how your prototype works. 
You will be invited for a remote presentation with our judging panel between August 2-6 to present your prototype. Please be camera ready. This presentation should be a maximum of 20 minutes and should incorporate elements from 1)-3) of the deliverables above as part of this live presentation.
Submissions will be graded on the following criteria:
Attached Judging Rubric
Submissions will be graded on the following criteria:
1-10 Scale
Additional Materials:
Reward Tiers
3 Winners
will receive $1,530 each
Leaderboard
Submission questions