How do you want to send gift cards from your phone?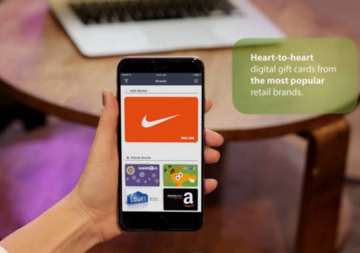 Bouxtie is an app that makes sending and receiving digital gift cards easy. All you need to do is select a top retail brand, select a contact from your phone, and send them a gift card for whatever amount you like. You can even customize your gift with text, photos and video, and your recipient can send back a multimedia thank you also!
Check out our 15 second video or our website to learn more. Better yet: download our app and give it a try!
We think Bouxtie is a great fit for college students, and we want your feedback on how we can become the best fit for your demographic.
Deliverables
Answer each item separately to help us make Bouxtie a perfect fit for college students:
1. Explain a scenario in which you would use Bouxtie to send a gift card (Who would you send it to? For what reason? What retailer's gift card would you send?).
2. Explain a scenario in which your parent or a friend would use Bouxtie to send a gift card to you (W