What's your dream Adidas sports bra?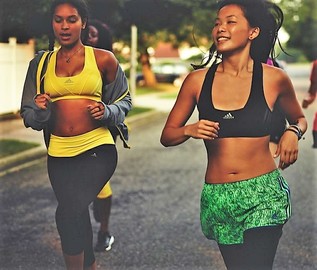 In the height of the athleisure and fitness movement, there are a lot of brand options for women to choose from when shopping for a sports bra.  We want Adidas sports bras to be the top choice for Millennial and Gen Z women of all shapes, sizes, and colors.  Whether they are competitive athletes in the throws of training or young professionals squeezing in  a quick jog or HIIT sesh after work.  So tell us: what would it take to win you over to Adidas sports bras?
Deliverables
We want to offer sports bras that will have maximum appeal to females of diverse shapes, sizes, color, culture and athletic preferences spanning competitive performance all the way to casual health and fitness.    Specifically, answer the following:
First, tell us briefly about your favorite sports bra, why you bought it,  what you love about it and/or how you would improve it.  Even if you don't have a favorite sports bra, concisely explain what brand you think offers the best sports bra/bras currently and why.
How could Adidas enhance what they currently offer for sports bras, while being more inclusive?   This could be a new sports bra feature, approach to sizing, way to shop, way to connect to you, etc.
Why would your sports bra enhancement / new product appeal to females and win them over to Adidas instead of other competitor brands?  Is there a certain demographic (body type, age, athletic preference, etc.) that your idea(s) would appeal to the most?
Submissions will be graded on the following criteria:
Meets Deliverables
Creativity
Clarity
Reward Tiers
Top 10%
will share $1,000
Actual individual rewards will be based on the total number of eligible solutions.
Leaderboard