What is your idea for a new hybrid food product with plant & animal based ingredients?
The rise of plant-based meat alternatives has increased the popularity of "flexitarian" diets. This can be defined as a diet that predominantly focuses on vegetarian or vegan food options, but also allows for consumption of animal products every so often. 
We have been experimenting with different hybrid products that mix plant-based meat alternatives with animal products. For example, a croissant breakfast sandwich with a plant-based sausage patty and real egg and cheese. Another idea we're looking at is pepperoni pizza made with plant-based pepperoni and real cheese.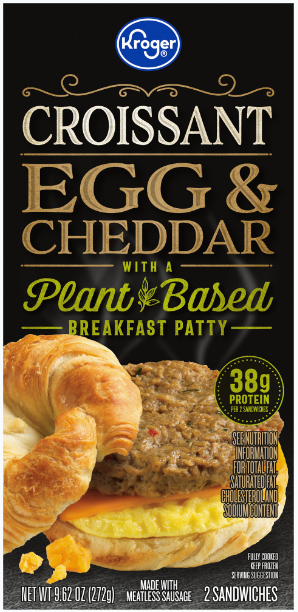 We want your help coming up with more hybrid food options that offer a blend of plant-based meat alternatives with real animal products!

Deliverables
Please answer the following:
1) Would you purchase a hybrid food product that mixes plant-based meat with real animal products? Why/why not?
2) Propose a new food product that contains a mix of plant-based meat ingredients and real animal products
Describe your product idea in detail. What is it? How is it eaten?
What ingredients would your idea contain?
Why do you think it would be popular?
Submissions will be graded on the following criteria:
1-10 Scale
Reward Tiers
Next 7.5%
will share $400
Next 12.5%
will share $200
Actual individual rewards will be based on the total number of eligible solutions.
Leaderboard
Submission questions