What does the future look like for micro-mobility?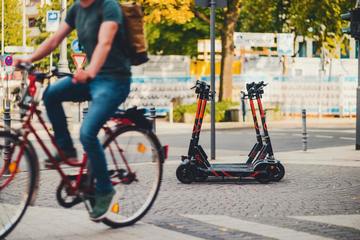 We've all been there... You're heading out the door and you think, "It's just too far to walk, but it's not quite far enough to use a car." 
So, you consider your options. You could rent a scooter? Rent a bike? Maybe even an electric skateboard?
The small, lightweight modes of transportation mentioned above belong to a growing category known as micro-mobility. 
If you live in, around, or have visited a larger city in recent years, chances are you've noticed rented micro-mobility options for short term use. Proven to be popular and useful, micro-mobility is not just a passing trend. 
That's why we want to understand what the future of micro-mobility looks like. Help us imagine the future of short-distance transportation options.