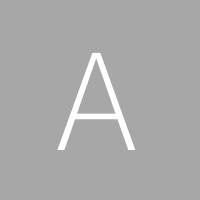 Education
Bachelors Political Science City University of New York 2014

Experience
PolicyMic
| Contributing Writer
01 Mar 2012 - 01 Jan 2013
Wrote op-eds on cultural and political verticals.
New York City Council
| Intern for Letitia James
01 Sep 2011 - 01 Oct 2011
• Drafted response letters on behalf of Council Member to constituents. • Answered constituent phone calls • Performed administrative duties
Stringer 2013
| Development Intern
01 Jun 2011 - 01 Aug 2011
● Compile research on prospective donors and entered data on NGP database. ● Prepare briefing information for candidate on issues and individuals ● Assist finance team in processing and tracking contributions and pledges ● Provide hands on assistance in organizing and executing fundraising events ● Help with administrative duties
Carolyn Maloney for Congress
| Field Intern
01 Jun 2010 - 01 Aug 2010
• Conducted phone-banking to prospective supporters for Democratic primary. • Performed field canvassing to gauge support for candidate in Manhattan. • Logged voter information into database. • Attended weekly campaign meetings and events.
BensonhurstBean
| Freelance Writer
01 Jun 2014 - Present
Freelanced articles for The Villager Newspaper and BensonhurstBean (a hyperlocal blog in Brooklyn).
Projects & Publications
"The Emergence of the Greek Far Right under Austerity: 2008-2013"
This is my senior year thesis.